Reading Time:
9
minutes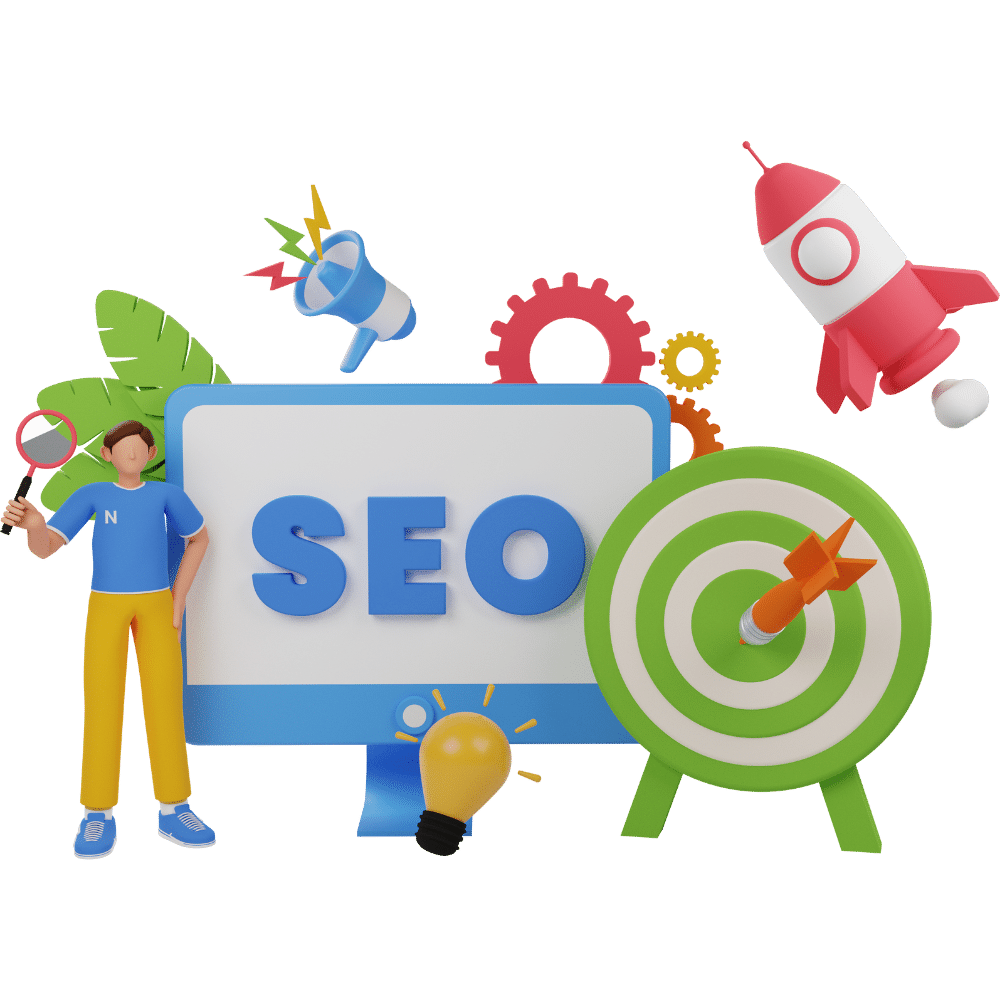 SEO is hard. You can spend hours upon hours fine-tuning your SEO process and trying to get your website ranking high on Google, but at the end of the day you're not really sure if you're doing it right.
It's tough trying to figure out how to optimize your website for search engines.
Even if you do everything "right," there's no guarantee that your site will show up at the top of the search results.
Enter Surfer SEO. The on-page content optimization tool that takes all of the guesswork out of SEO and gives you actionable feedback on how to improve your website's content and content structure.
Plus, its real-time Content Score tells you exactly how well your article is performing in terms of SEO.
Let's take a look at what this tool can do to help you with your Google Rankings.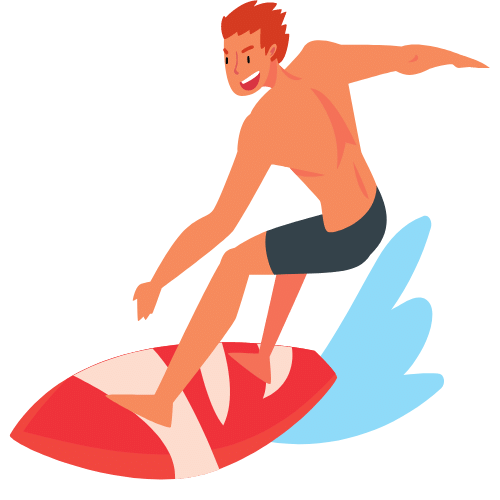 What is Surfer SEO?
SurferSEO is one of the best on-page SEO tools available today. It's an all-in-one platform for keyword research, content creation, optimization, and SEO growth management.
There are many SEO tools out there that claim to automate your content strategy and help you rank higher in SERPS but none of them have worked for me as well as SurferSEO.
Who Created SurferSEO?
Surfer was the brainchild of 5 friends from Poland, Slawek Czajkowski, Lucjan and Michael, Suski, Tomasz Niezgoda, and Kazik Pietka.
They had a mission to make SEO accessible to everyone. Now the tool is available in 140 countries, used by over 15,000 businesses, and continuing to grow.
Benefits of SurferSEO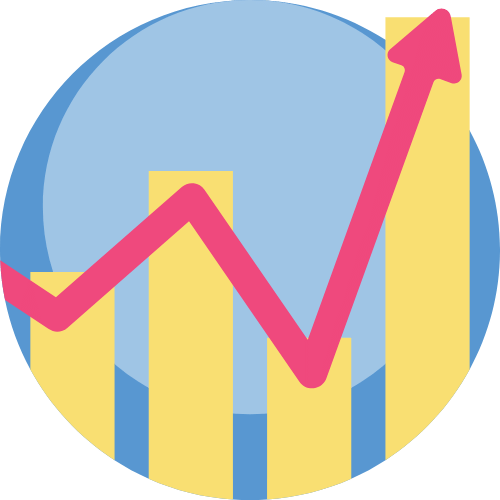 It Gets Results Fast
SurferSEO gets results! I recently started blogging for my personal brand (my first post was 07/03/2022) and Surfer has made a dramatic impact on my results so far.
I have created a total of 60 blog posts with the help of Surfer SEO and many of my keywords are nearing the first page of Google.
I have since started a content creation/optimization business using the power of Surfer and am helping my clients see fast results.
Saves Money
SurferSEO gives you a powerful tool that can be used to create SEO-optimized content for a fraction of the cost of hiring an SEO copywriter.
For example, I write SEO-optimized articles for businesses at a rate of .10 per word. That means a 1500-word article at .10 per word costs $150 and that's only for one article.
Using SurferSEO, you can create content that ranks for much less so you can spend your money growing other aspects of your business.
Saves Time
SurferSEO will save you lots of time because you can tackle many tasks at once. You can do your keyword research, plan your content, write content, and optimize it all in one place.
Thanks to Surfer's Google Chrome extension, you can also write and optimize your content directly in Google Docs.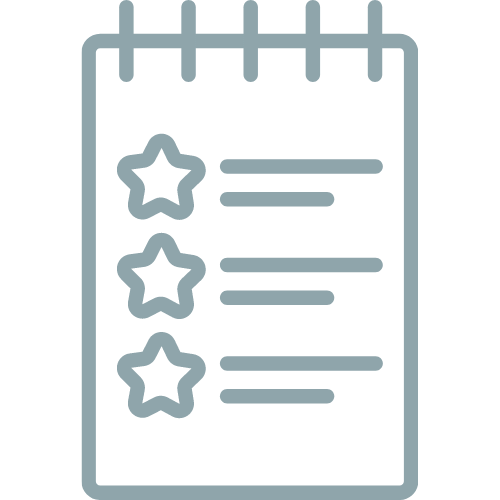 Best Features of Surfer
Surfer is a robust on-page SEO tool that continues to evolve. Over the years it has added many great new features that complement its core features.
Let's take a look at some of the great features.
Surfer Content Editor
To me, the content editor tool is the most valuable feature of SurferSEO.
The content editor allows you to get real time feedback on your content based on structure, word count, NLP-ready keywords, semantic SEO and images.
Surfer takes all of these factors into consideration and provides a Content Score while you write. As you continue to write your content, the content score changes to tell you how optimized your writing is.
Here is an example of a content score for an article I just started: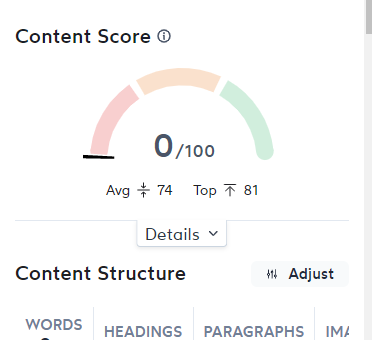 This example shows a content editor score of 0. This also tells you the average content score and top score in the SERPS for your competitors for your selected keyword.
Now you know that if you want to beat your competition for ranking, you should shoot for a content score over 81.
After you add content to your article, Surfer automatically updates the content score in real time. Here is an example of a content score in the middle of writing an article.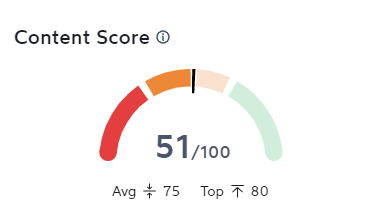 As you can see, my content score has risen to 51. Finally, when you finish your article, your content score looks like this.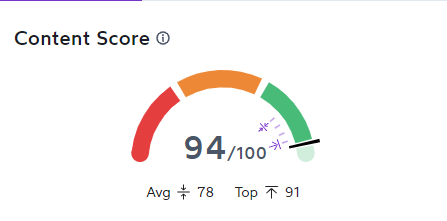 Finally, you can see that based on your content score, your content is good enough to compete with your competition.
Keyword Research Tool
Surfer's keyword research (formerly Surfer SEO content planner) tool allows you to search for keywords and then automatically sort them into groups depending on the user intent of those searching for that keyword.
For example, I entered the keyword "SEO Blog" into the tool and the tool provided 122 clusters of keywords that are related to "SEO Blog" here is what the clusters look like:


These clusters show the intent of the person searching for it, the approximate monthly search volume of that keyword, and the keyword difficulty score from 1 to 10.
I use these clusters to give me suggestions for content to write that is related to my initial inquiry of "SEO Blog".
I recommend the Surfer SEO keyword research tool for basic keyword research for a given keyword but there are much better options for in depth keyword research.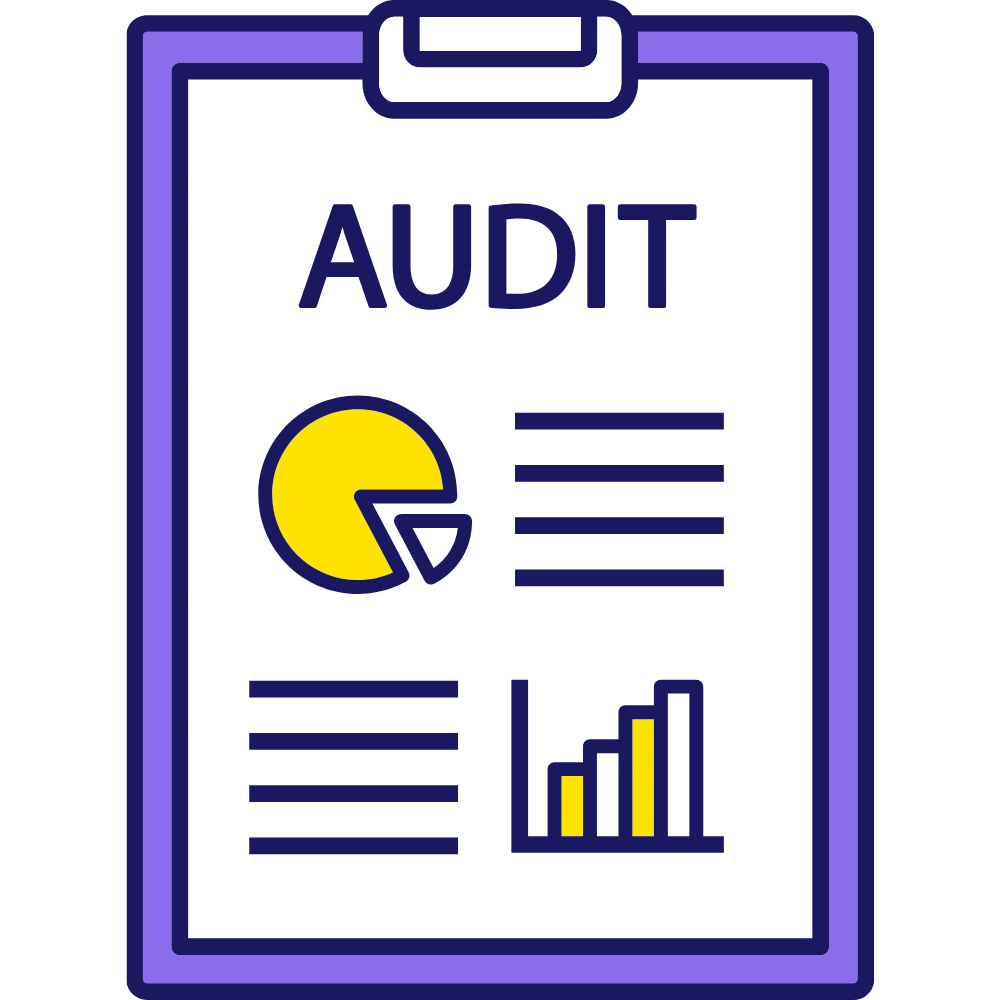 Audit Tool
Another one of my favorite SurferSEO tools is the Audit tool. The Surfer SEO audit tool allows you to enter any URL, and it will provide you with a detailed audit of the content and tell you exactly what you need to do to improve the content. It also provides you with a content score.
For example, I entered the URL of a blog post I wrote on keyword research. The audit tool provided a ton of valuable information including:
Backlink Opportunities
Internal Link Opportunities
Terms that you can add to your content to make it more optimized
Statistics on world count, headings, bold print usage, and keyword statistics.
I like to enter my existing content into the audit tool regularly for ideas on how I can further optimize it to improve my content score.
Grow Flow
One of the newest features in Surfer is the Grow Flow tool. The grow flow tool is yet another tool to help improve the content and ranking of your website.
Once you enter your domain and keyword, the grow flow tool will provide you with weekly "tasks" that its AI has discovered that are likely to increase your rankings
These weekly tasks include:
Adding keywords to certain pages on your site
Internal link opportunities that will help the content rank higher
Updated referring domains for your competitors for off-page SEO
The Grow Flow also gives you a task to write an article based on the current content makeup of your site to help you increase your site's impressions and clicks.
For example, I told Surfer that the keyword I want to rank for is "Sufer SEO". The tool gave me the task to write an article on Surfer SEO with a content score of 66 or higher.
Once I complete the article, Surfer will give me instructions for the next content writing assignment.
I have seen many people on social media who talk about how Grow Flow has helped their site tremendously with increasing impressions and clicks.
You don't even have to go to Google Search Console to see how your improving with Grow Flow because they provide data on clicks and impressions right on the tool.
Please see the Pros and Cons section of this article for Pros and Cons of Grow Flow.
SERP Analyzer Tool
The Surfer SERP Analyzer is a great tool to use for planning your content and is built to save you hours of research.
The SERP Analyzer lets you get a detailed look at your competition in the SERPS and it allows you to compare metrics like content length, keyword density, backlinks, and content score.
I use the SERP analyzer to really scout out the competition for specific keywords to help me plan my content and to determine if it's a seed keyword I have a good chance to rank for.
Domain Planner Tool
Finally, I want to talk about the Domain Planner Tool inside the Surfer SEO tool. The Domain Planner analyzes the content on your website and points out missed SEO opportunities and offers you quick wins that you can take advantage of.
The Domain Planner uses actual Google Search Console data so you know the information and suggestions are based on real information.
I like to go into this tool once per week and look for opportunities to improve the content on my site. Here is a look at what the domain planner provided for one of my articles on AI Writing Tools:

For this article, you can see that Surfer has given me a content score of 82 and tells me that it has two suggestions for me on how to make the content better.
It also points out that I am not getting any traffic for this page due to my SERP ranking of 74. I have since gone in and updated that article and am following it closely to see if the suggestions have helped.
Surfer SEO Pricing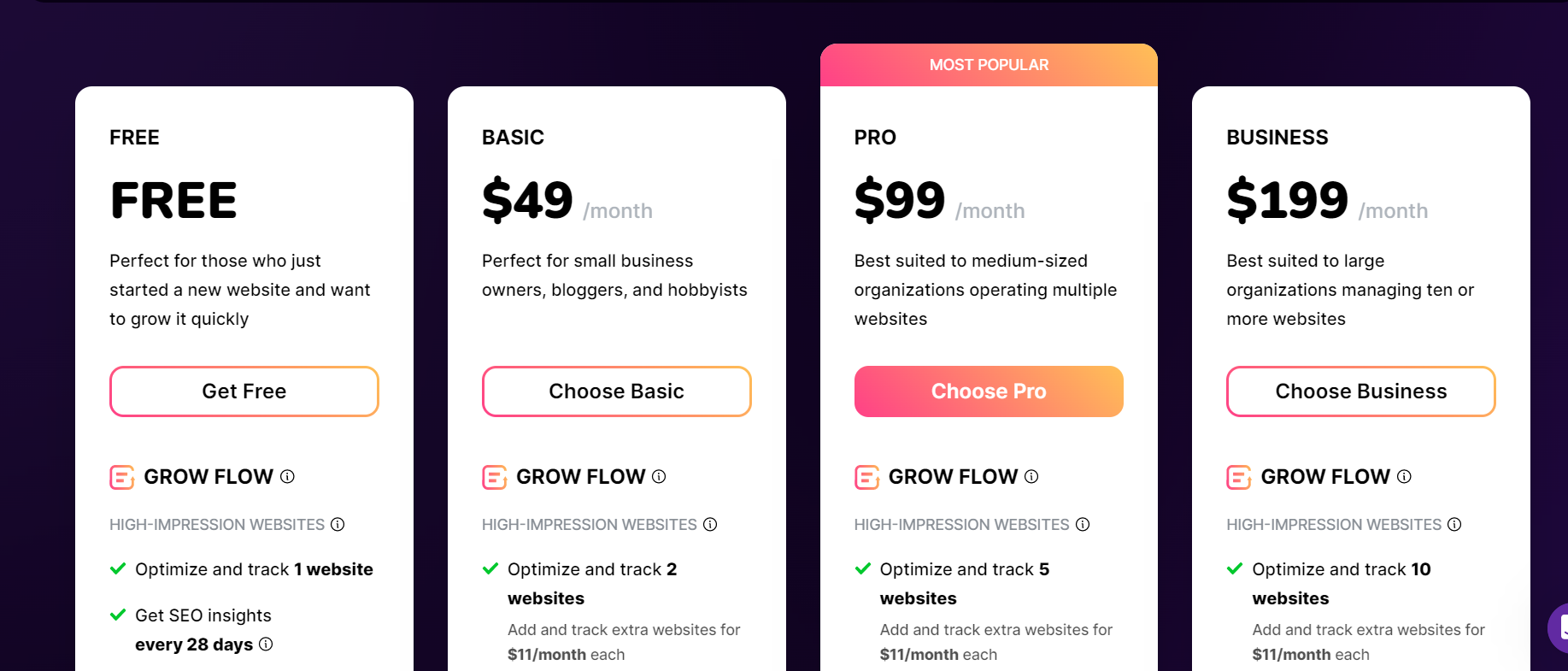 Surfer SEO is a tremendous value for what it offers and recently created a free plan.
Like most software programs like Surfer, the more you spend per month the more access you have to its features.
I personally like the Pro plan because it allows me to write and optimize 30 articles per month and audit up to 60 pages per month.
It also allows me to optimize and track up to 5 websites using Grow Flow, including tasks every 7 days. I can also have up to 3 team members with the PRO plan.
I use Surfer for my own blog and for my SEO content creation and optimization business so the Pro plan is perfect for me.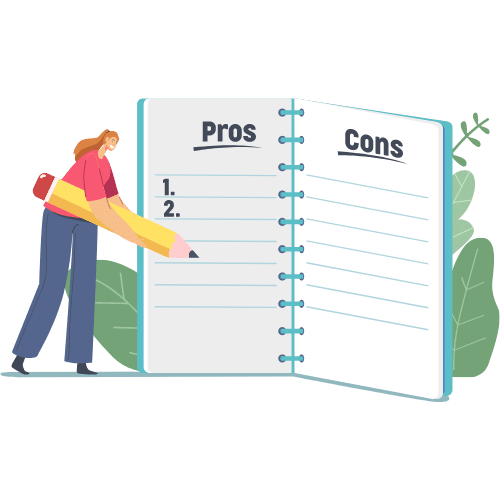 SurferSEO Pros and Cons
There are so many PROS to using Surfer SEO but here are a few important ones:
SurferSEO Pros
The best tool for on-page SEO optimization (in my opinion)
Integrates with numerous other SEO tools for even better optimization (SEMRush, Google Chrome, Google Docs)
Excellent Customer Service
The Audit feature is great for optimizing existing content
Grow Flow tasks are easy to do and provide results
Although Surfer is my favorite SEO tool and has a ton of amazing features, it isn't perfect. Let's take a look at some of the CONS.
SurferSEO Cons
Surfer SEO keyword research data doesn't appear accurate when compared to other tools.
Non-English users report issues using the tool in other languages
You can over-optimize your content
The free trial of all the features is only 7 days
As you can see, SurferSEO is a great on-page SEO tool with a proven track record of helping create content that ranks but there are some things it can do to improve some of the other aspects of the tool.
Best Surfer SEO Alternatives
Squirrly SEO
Neuron Writer
Frase
Semrush Writing Assistant
Page Optimizer Pro
SuferSEO Frequently Asked Questions
1 – Does SurferSEO work?
If you are looking for a tool that can help you write and optimize content for your website, increase SERP rankings for your target keywords, and help you increase traffic, then Yes! Surfer works and it should be integrated into your writing process.
2 – Is SurferSEO Free?
Surfer does offer a free plan that includes the Grow Flow feature but that tier does not allow you to use the other tools like the Surfer SEO content editor and the page audit.
3 – Does Surfer's Keyword Research Tool Provide Good Keyword Suggestions?
The keyword research tool provides valuable clusters of keywords that can be used to write additional related content to your main keyword.
However, the monthly search volume and keyword difficulty data does not seem to be accurate when compared to other keyword research tools.
My Experience Using SurferSEO
Using SurferSEO for my new blog has made a world of difference in my rankings. As you know, new sites typically take between 3 and 6 months to start generating organic traffic.
My site is now almost 5 months old and I have over 30 keywords ranking on the first three pages of Google and one that has made the first page.
I have also written and optimized content for other blogs and websites using Surfer and those sites are now seeing tremendous growth in their traffic and clicks.


I attribute a lot of this success to SurferSEO.
Check out our other Surfer SEO content including Neuron writer vs Surfer SEO and Surfer SEO vs. Page Optimizer Pro
Should You Buy SurferSEO?
I think you can tell that I love SurferSEO. It saves me a lot of time, and money, and has helped me optimize my content which continues to climb up the SERPs.
I have also been able to start an SEO content business using the tool which is really starting to grow.
I think it's a good sign for SurferSEO when my clients ask me to use the tool on their content because they know it works.
Still not convinced that SurferSEO is a must-have? Take advantage of the 7-day money-back guarantee today and try it for yourself.