Reading Time:
6
minutes
Both SEO and SEM have become crucial to the success of any web page. With over 7,000 searches conducted per second, very few websites show up first on a google search or other search engines. Since search engines have become so crucial to the success of any business, it is essential to learn what is SEO vs SEM and when to use them.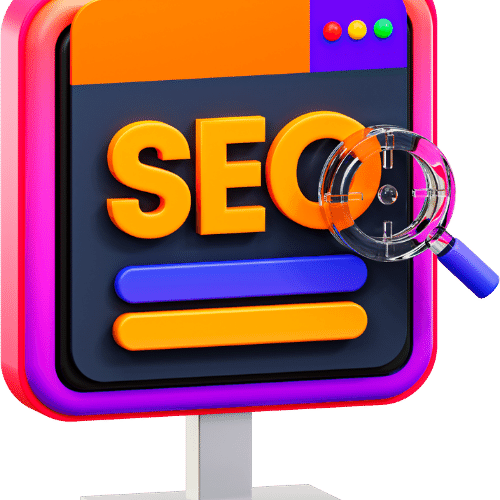 Why is Rank Important?
Search engines drive nearly all, 98%, of traffic to a site and heavily impact the amount of user traffic a site receives. More specifically, Google accounts for 78% of all searches far surpassing other sites like Bing and Yahoo.
On average, the top spot on Google receives 70% of the traffic while the site below it receives only 20%.
For digital marketing to be successful, it must develop its search engine marketing (SEM) campaign to encompass not only organic traffic but also paid ads.
What is SEO?
SEO is short for search engine optimization. Basically, SEO entails using a variety of techniques to rank first on search engines. This is very important because the top 3 organic results on user searches receive the most traffic. These techniques include improving off-page SEO, technical SEO, on page SEO and keywords.
101+ SEO Terms and Definitions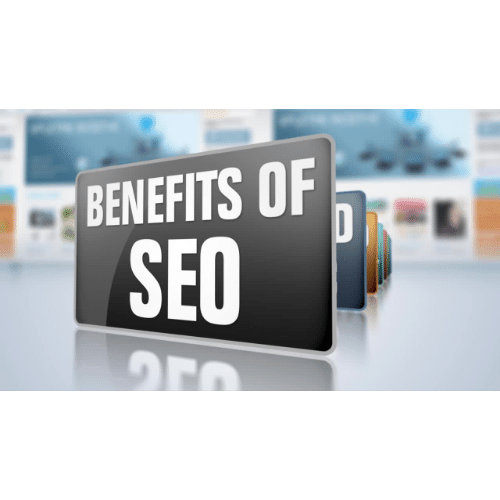 Ways to Improve Search Engine Optimization
SEO is very important to drive traffic to a web page yet extremely competitive. For instance, there are over 74 million blogs posted per day all vying for Google's top spot. This makes improving search rankings very difficult, especially for new sites. However, there are a few techniques to improve a SEO strategy.
Link building is when a site focuses on gaining hyperlinks or shares from other websites. When a website is shared more often it raises the quality score on a search engine. This is also referred to as backlinks, referral traffic or off page SEO. Search engines understand that more backlinks indicate a site is desirable and high quality. Pages with the most backlinks will, therefore, rank higher on a search engine.
On Page SEO
On Page SEO is when a site has a good structure. If a blog post has clear headings, short, yet detailed paragraphs and clear information, a search engine knows the site has good information. As a result, sites with good on page SEO will rank higher.
Keyword research
In depth keyword research, on the other hand, focuses on common search terms for a target audience. However, some search terms are more competitive than others. In order to improve SEO efforts, sites must focus on more specific and less competitive terms in order to gradually improve organic search results before attempting highly competitive transactional keywords.
Improving Technical SEO
In order for Google or any search engine to rank web pages first, they must be well structured. Technical SEO entails improving site speed, crawlability, meta description, structured data and creating a mobile component.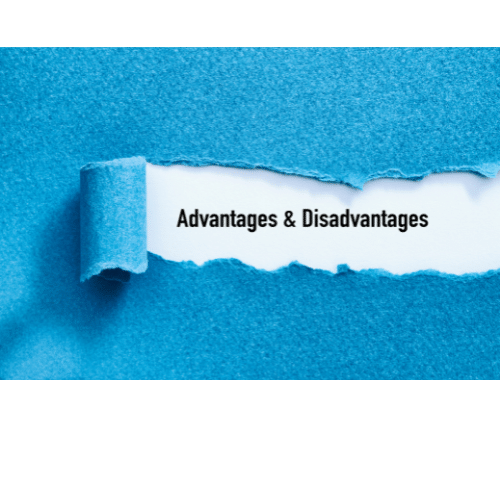 SEO: Advantages and Disadvantages
When launching a SEO campaign, it is wise to weigh the pros and cons of improving organic traffic through SEO before launching a full campaign.
Advantages of SEO
Improving organic traffic does not require paid ads
This is perhaps the most appealing aspect of SEO efforts. A website that ranks highly will receive organic traffic without spending extra capital.
SEO strategy will improve search engine rank over timeWhen considering SEO and SEM, SEO can be beneficial for the web pages who are willing to play the long game. Through consistent effort and constant link building strategies, a website will rank higher in the long run.
Disadvantages of SEO
The top spots on search engine results pages are usually filled by paid ads
For common keywords such as "insurance" or "best hotel," the first page are advertisements because Google and other search engines give top priority to paying customers.

Gaining website traffic through transactional keywords is very competitive
Business sites selling products must compete with big box stores and pay per click ads. Big box stores have tons of web pages and millions of backlinks. Selling a product through competitive keywords is extremely difficult.

New websites generally will not show up on search results.
Ranking high on a search engine takes a lot of time and usually requires a technical SEO audit to optimize the internal structure of a site. Relying solely on SEO to drive traffic is beneficial for those willing to play the long game.
What is SEM?
SEM is search engine marketing. The term SEM was first developed by Danny Sullivan in 2001 when he was the CEO of Search Engine Land.
Essentially, SEM is an umbrella term that encompasses both SEO and paid ads. Although a website generally prefers saving capital and increasing organic traffic, SEM efforts can generate traffic much more quickly and increase organic traffic over time as well.
Types of Search Engine Marketing
There are three different types of SEM campaigns. Clarifying a target audience and outlining specific goals and advertising budget will determine which type of SEM campaign aligns with a website.
Organic SEO
The first SEM strategy is gaining website traffic through SEO search result. Organic traffic is long-lasting but difficult to build especially for newer websites and businesses
Local SEO
Local SEO is used mainly for physical businesses but cannot be overlooked by online businesses either because local searches make up 46% of all searches. In essence, local SEO is where a business is placed on Google Maps. Since local searches are so popular, remote businesses should take advantage and list a business address so users search directs them to the website.
PPC ads
PPC is when a web page pays platforms such as Bing and Google ads to display higher on search engine result pages.
The Advantage of PPC Campaigns
Although using paid search platforms to drive targeted traffic may cut into a bottom line, search marketing tactics may be cost-effective if the business creates a marketing campaign. Here are advantages of spending capital on ad campaigns.
Immediate Results
Digital marketing can be difficult and paid search results offer sites immediate results. More clicks on a page means more business. With proper link baiting, a business can use ad placements and shareable content to improve organic search results through paid advertising.
Ability to Optimize Ad Spend
Advertising platforms charge business on the amount of traffic the search platform drives to different web pages. Additionally, search engine ads solely target potential customers based upon collected data.
Highly Targeted Google Adwords
SEM search result offer businesses the chance to show targeted ads toward specific customers. Moreover, Google ads and Bing ads offer businesses feedback on the data of search campaigns and specific shopping ads so a web page can improve their content marketing.
Search Ads appear first
Because Google prioritizes paid search results, paid advertising will always rank higher than organic search results.
Disadvantages of PPC
Cost
PPC costs money from sites which may exclude smaller business who do not have the overhead to launch a full paid ad campaign. However, a business may increase their revenue if they receive more traffic.
Less Stable than SEO
SEO is a long-term fix that does not require monthly payments to support. Ranking high on organic results page indicates a site and their products are high quality and trusted by both search platforms and consumers alike.
May Not Show Immediate Results
Before spending money on advertising, it is important to know the target audience inside and out. Without specifically campaigning towards a particular customer base, a business may spend much more than necessary. Additionally, they will have to retarget their efforts.
SEO vs. SEM: Which Is Better?
SEO and SEM are both beneficial to increase traffic to a web page. Using PPC ads have become an invaluable tool to achieve the top position on a search engine because they receive priority. Moreover, SEM strategies improve rank much more quickly. However, SEO is beneficial to driving long-term traffic and are much cheaper.
A great digital marketing campaign will combine SEO with PPC advertising in order to optimize the amount of traffic to a site. Every day 74 million blog articles are added and ranking first will often dictate the success of a site.
As a result, marketers have become increasingly competitive, and sites must take advantage of every opportunity to get their page ahead of the rest.
Checklist to Rank Higher on Google's Search Results
pay for advertising
create quality content
improve technical SEO and quality score
Improve the structure and headings in a blog post
Choose unique keywords
Develop backlinks
Create a strategy
determine your target audience
Be patient
SEO Vs. SEM: The Takeaway
Businesses with the assets should develop a digital marketing strategy that improves SEO and SEM. However, different websites have different needs. Websites that have a low overhead may benefit from playing the long game and solely focusing on SEO to gain traffic. Businesses that need quick solutions, should consider paid advertising to increase traffic exponentially.